FORMULATED BY SCIENCE
CREATED WITH LOVE
We are delighted to share our raw pet food line with you and all our furry friends. Our recipes use quality sourced ingredients, human-grade protein, and are prepared in small batches for optimal freshness. All of our treats are lovingly made and tested in our own kitchens. We believe in taking our time to make sure each meal is perfect, because our pets are our family.
COMPLETE • BONE & VEGETABLE • FORTIFIED W/ BONE

Our small-batch custom blends are made with the freshest ingredients and our recipes are formulated to be 100% free from preservatives and fillers, with a variety of blends that fits everyone's diet. We process all of our raw pet food in our USDA & FDA inspected facility, and immediately transport it into our deep freezer for maximum food safety.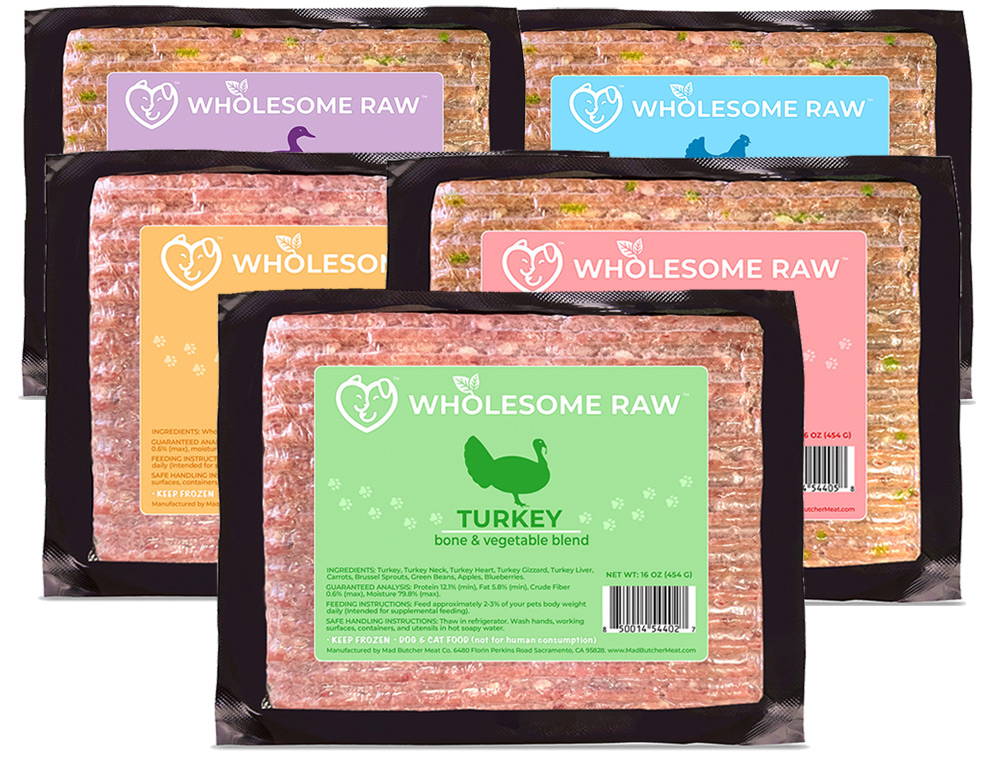 Our Complete Blend is optimized as a complete meal, with additional nutritional supplements to promote a healthy, shiny coat, bright eyes, and improved digestion.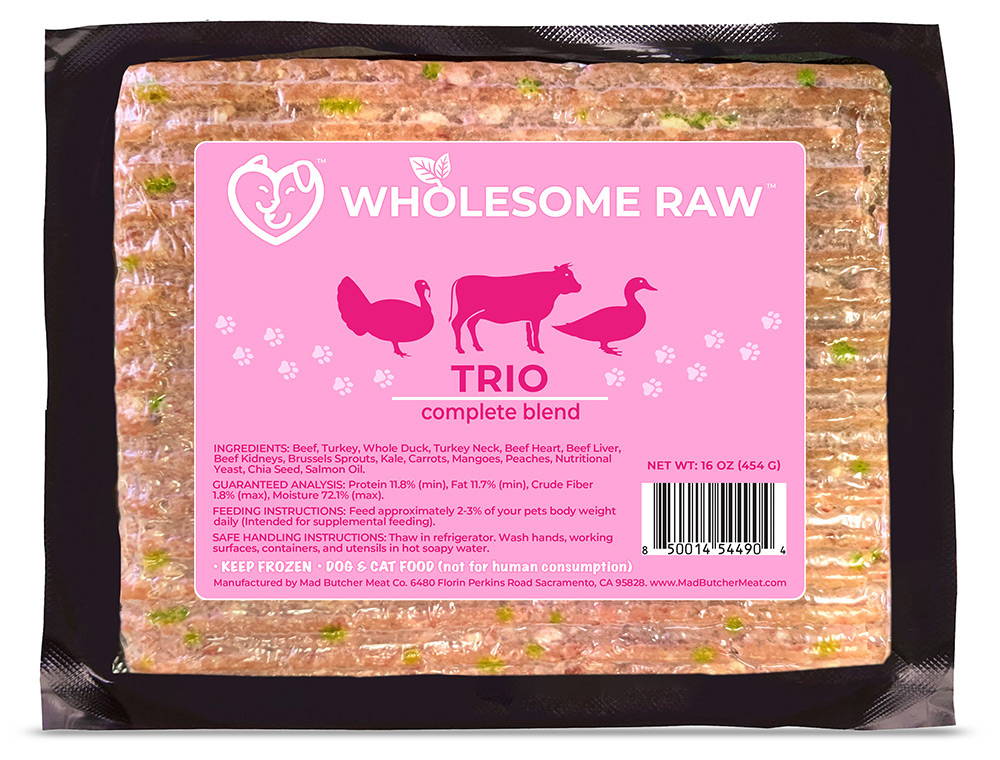 Our Bone & Vegetable Blend is perfect for pups new to raw food. This is a perfect blend of protein, bone, organ, and vegetables to ease them into the raw lifestyle.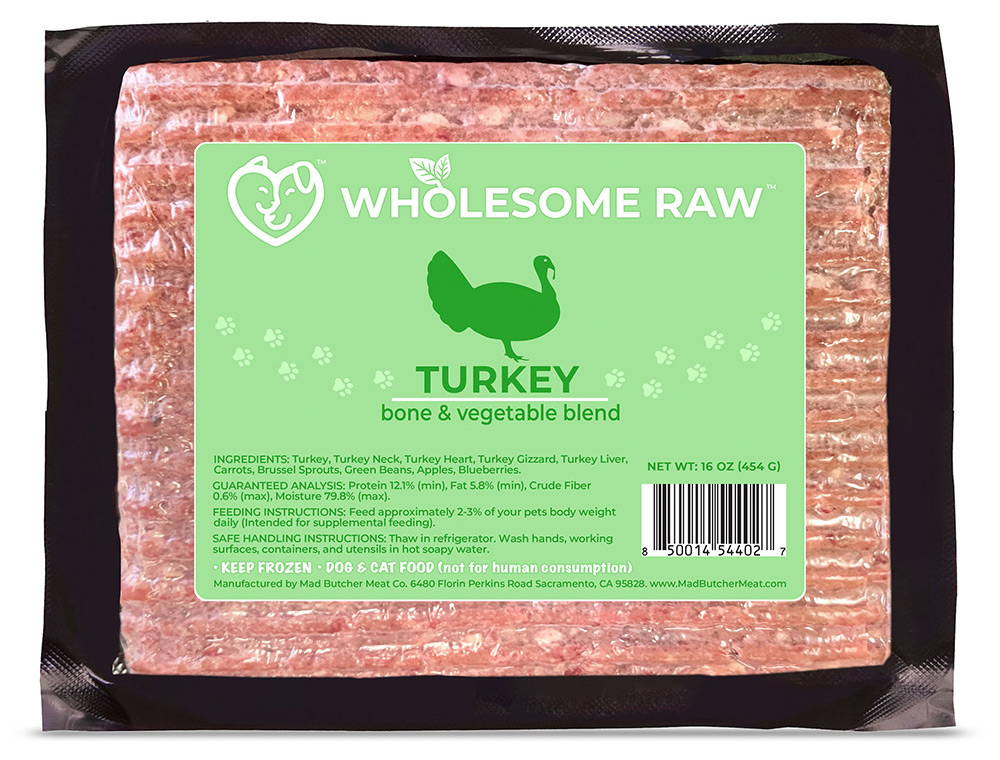 Our Fortified with Bone Blend is great for feeding cats, or as a base for advanced raw pet food makers.